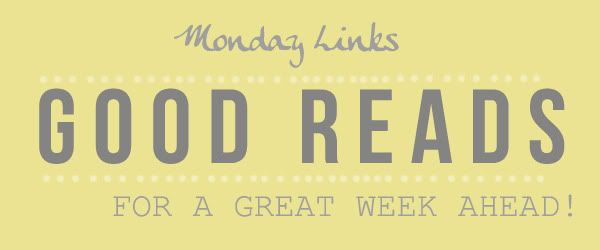 Hel-lo, everyone!
Wahooo... Monday is here again! Hope you had a good weekend!
Here are some good reads I found last week. Not all of them are the latest, but just in case you missed them earlier (like I did), check them out!
1.
How to Make a Facebook Fan Page: Ultimate Guide
2.
Branding
by
Ittybiz.com
3.
Tips for Selling Online
by
Mayi Carles
on the
Papernstich blog
4.
Promoting Your Business (Tastefully) Online
by
Grace of Design Sponge
5.
Beginners Guide to SEO
- I got this link from a Virtual Lab session. Haven't actually read it, but it looks pretty comprehensive!
Got a good link to share? Do share in the comments section
:)
You know, October isn't even over, but I'm already in the Christmas mood...
Have a wonderful first-working-day-of-the-week!