I was searching for some dingbats online while designing labels for my postcard packaging, and came across one called "Mail Art". The name got me curious, so I googled it.
Here's a search result that caught my eye:
Her post led me then to the Mail Me Art website, which is run by
Darren Di Lieto, the founder and co-editor of the illustration news portal the Little Chimp Society. The project started in 2008, and has since been displayed in
exhibitions in London
and published into a book.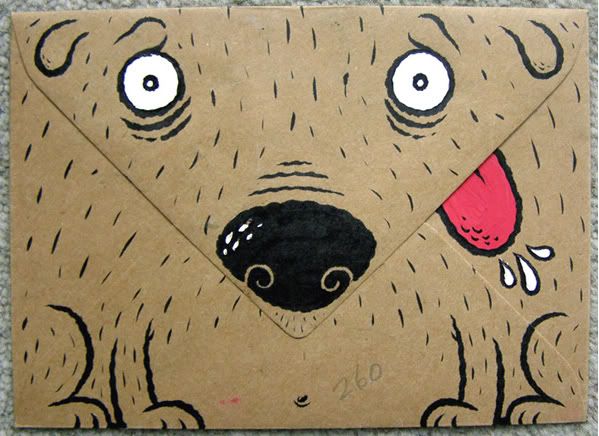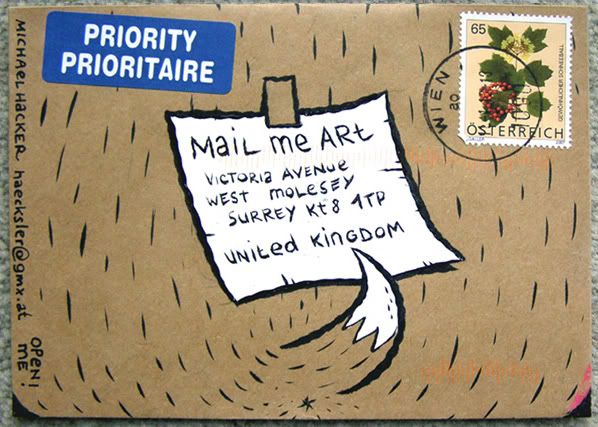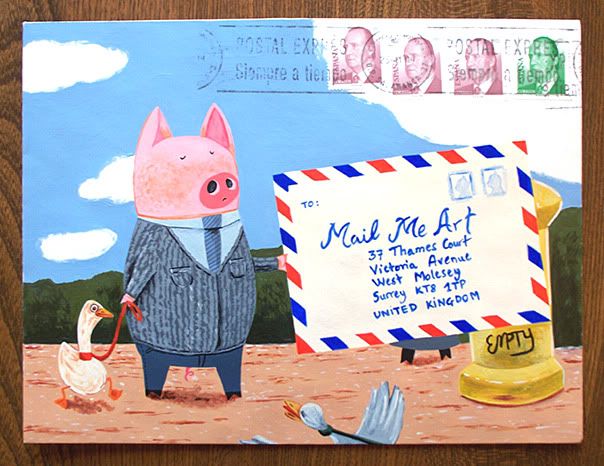 The elation of seeing a letter addressed to you is awesome,
but receiving mail with
amazing artwork
?
Doubly awesome, and then some!